I think I'm ready to write this. Feel like I'm in a fog but I have sunshine pouring in so I hope that it will all be gone shortly.
REWIND
Last night's bedtime stories
The girls got to spend the day with Grandma and Grandpa because the hubby and I got invited to an Eagle Scout ceremony. But that is jumping to the head of the day.
The hubby and I got to spend over an hour sitting in the car together enjoying each others company and people watching. We were amazed at what people do when they are stopped by an accident. On our way home last night we saw black smoke billowing up from beyond our exit off the highway. Turned out to be at the bottom of the off ramp meaning that we were now stuck until emergency vehicles arrived and made our path safe. People were driving up to within feet of the blazing vehicle and then getting out of their cars and wandering around. People were walking past us on the ramp to see what was going on up ahead. It was fascinating. Some were videoing and taking pictures as well. I didn't want to be one of those people so I have no pictures to share. I think what stopped me was the little old lady in a panic holding her dog. I had a feeling that she was connected to the fire and I didn't want to document this moment in her life.
Before this we were at Barnes & Noble. The hubby read a book about adopting a dog because the whole family (they are starting to win me over) is obsessed with a dog named Scooby at the Humane Society. I wandered through the children's section looking to see what they have to offer my Violet. I found something better, a new devotional that the girls might not interrupt me during.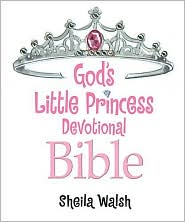 Very short, large print, colorful. A Bible verse followed by how the girls can use it in their own life. The first night went ok. We'll see how it goes tonight. After a day with Grandma, I didn't expect it to be an easy off to bed night.
Before that was the Eagle Scout ceremony. It was amazing! This boy is someone to watch, he is going to change the world. John Ricki Weber. We met this amazing young man earlier this year while he was working on his Eagle Scout project. He chose our house to be one of the honored buildings to fly one of his flags. This young man has an inner strength to him that just draws you toward him whenever you're near him. The pictures I got aren't the greatest because we weren't front row (which wasn't a problem for us) but the notes I took from it are amazing. Thinking that I might just have to create a separate post for all of the wonderful notes I took. Yup, will work on it after I pick up the girls from school. But here's a taste..."being in America has allowed me to dream in color...here freedom completely surrounds me."
Before the ceremony, it was just the hubby and I at church together. We shared a hymnal and snuggled (he said it was one of his favorite parts of the day).
Before that the hubby and the girls created birthday cards of me and Grandma (who's birthday is tomorrow).
Before that was the birthday party (well, with some sleeping in between there). Thinking we'll have to do a separate post for that one too. We had fairy dust and apple pie playdough. We created coffee filter fairies and painted. We played on the jungle gym and splashed in the pool. We ate cheese pizza, Doritos, grapes, and melon plus Funfetti cake. Opened presents and cleaned up until it was tolerable for the night. The dishes fairy never visited this weekend which got me a little bent out of shape. I mean, it was my birthday and all. The least they could have done was the dishes. Which reminds me that I missed something.
The hubby bought me a very nice bottle of wine and snuggled with me on the couch. We ate leftover pizza and crackers with this wonderful wine while we watched
May need to buy this one. We both really enjoyed it and the hubby related to the lead character. It was a really good night.
Now to get Violet to pick up her toys before we head out to get the sisters. More later.